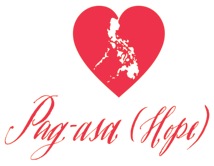 Maybelle, Sonya and I are hosting a silent auction to benefit the Philippine Red Cross this Saturday evening at Makeshift! We have received lots of donations for our auction (you can check out a few of the items here, and by searching for #pagasasf on Instagram) and are hoping you'll join us*. More information about the event is here. It's free to attend!
As some of you may know, my mom is from the Philippines, and all of her immediate family still lives there. While my family was not grievously impacted by Typhoon Haiyan/Yolanda, so many others were. The relief efforts are no longer covered much by the western press, but the Filipino people's needs are still great.
Please come to Makeshift this Saturday, from 6:30-8:00pm. We'll also be serving Filipino treats, and you'll get to do some of your Christmas shopping while supporting a great cause. Hope to see you there!
*If you cannot join us, I do hope you'll consider donating to the Philippine Red Cross.