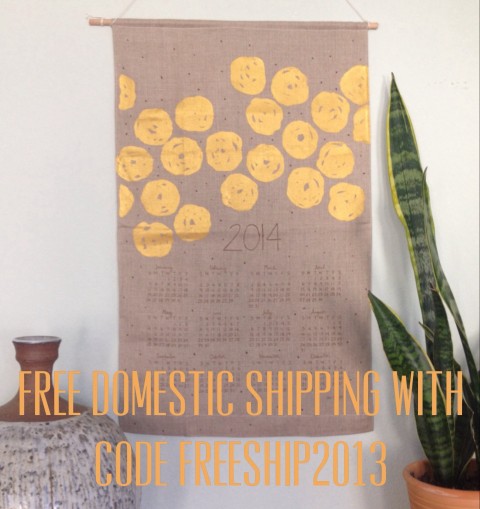 Hi, friends! I'm offering free domestic shopping now through December 8th (my 39th birthday!) with the code FREESHIP2013. You can place your order in my shop.
The last day I'll be accepting orders to ship before Christmas is December 16th, and the last day I'll ship is December 20th. If you'd like to pick up a gift or two in my shop, place your order by December 16th! All orders placed after that date will be shipped the week of December 30th.
November and December have been incredibly busy, thanks to lots of orders (thank you!). I'll start blogging regularly again in January, but, until then, you can find me on Instagram and Facebook.
Now, back to sewing. Happy winter!