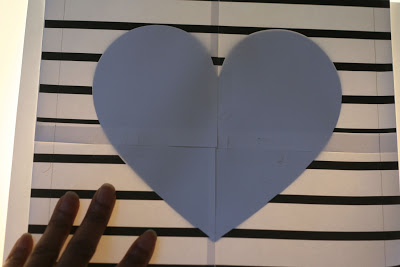 Lately, I've been loving San Francisco – and my life here – so much. As I approach my intended move date to Los Angeles, I am finding it harder and harder to leave San Francisco. I've been spending more time with my friends, walking around my neighborhood, exploring San Francisco. Suddenly, after 16 years, this city feels new to me. My friendships are stronger and I'm making new, creative friends. I ask myself why I want to leave all of this.
In two weeks, I will have finished working with two of my longest-term clients. I'd planned for this, as part of my upcoming move to LA. My consulting workload has been pretty heavy for the past year; I'm just now starting to see the light at the end of the tunnel. I will still have client work, but on a less-intense level. I will have more time for my art. I'll have time to launch my business properly.
I ask myself if this is actually the change I'd really wanted. Not a move, but a shift back into the balance I'd been seeking.
I'll use February to explore this. There are other reasons for my planned move to LA beyond just change, so I haven't made any decisions yet. Once I've had a chance to work with my new schedule and re-focus on my art, I think the path forward will be much clearer.
Until then, I have client presentations and phone interviews to attend to. Wish me luck!
(And if you've ever willingly split time living in two cities, I'd love to hear your story.)