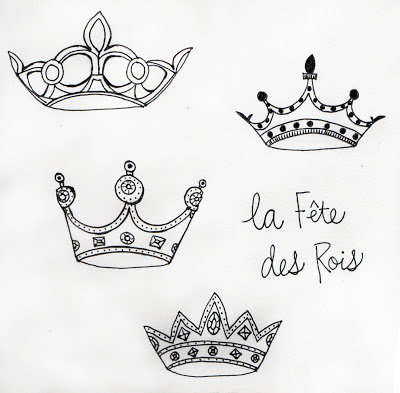 Today is the Feast of the Three Kings, also known as the Epiphany or
Twelfth Night
. It also the end of the Twelve Days of Christmas, which begins on Christmas day (not, as many believe, on December 13th).
When I was a student in France, we celebrated the days leading up to "la Fete des Rois" with a
galette des rois
and Champagne. The galette had a bean baked into it, and person who found the bean got to wear a crown – and had to throw the next party. In the US, we have a similar tradition on Mardi Gras.
There are four crowns pictured above – one for each of the Wise Men, and one for the winner of "tirer les rois."
Happy Epiphany!