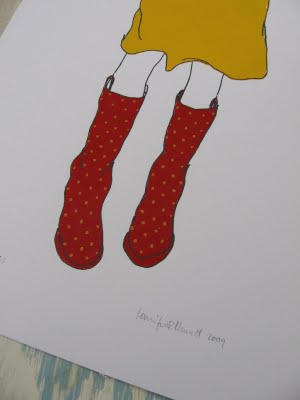 Yes, my galoshes print is done. And I think this is the last item I'm going to be able to print in time for Renegade. My calendars continue to fly off the etsy shelves and a store in Paris just reordered 12 more fishnets bags. I may be short on product at my holiday shows, but I'm not complaining. Quite the contrary – I'm so pleased at how well my prints have sold since I started selling them in April.
Now, off to the post office to ship my international orders.
Galoshes print is available here.