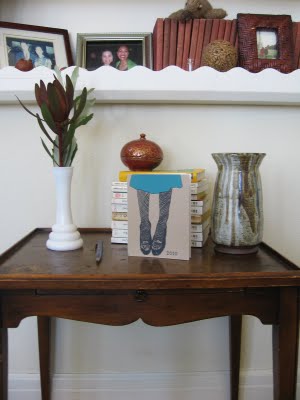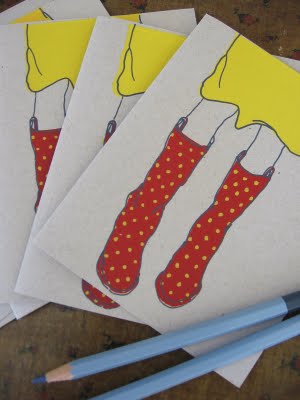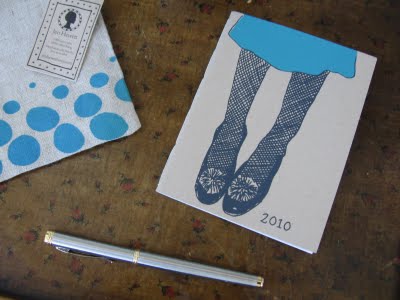 I've been a bad blogger lately. I suppose I've been busy working on new products, looking for a job and gearing up for holiday shows. Or I've just been lazy.
Well, not really lazy.I did manage to print two new products – a 2010 calendar featuring my fishnets print and some galoshes notecard. Most of the fishnets calendars will be going to MoCFA for its "50 Under $50" holiday promotion, but I did print a few extras for my shows.
And I'll be working on a tea towel print as well as a few linen ornaments this week and next.
Also, if you're in the Bay Area, be sure to check out the Avedon exhibit at the SF MoMA before it closes on November 29th. So good.
Double also, I love styling product photos almost as much as I love creating products.