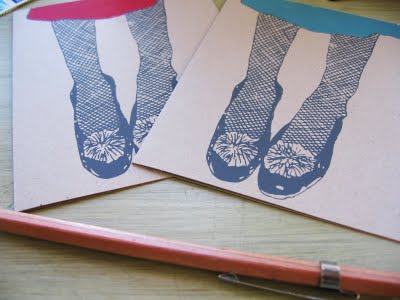 After four years of running (and burning out on) a wholesale stationery company, I vowed never to sell cards again. I should have known that when I said "never" I was a goner.
I've been getting so many requests for cards lately, so I gave in and started making them.
Here's my fishnet legs and shoes illustration on a card. This illustration – which appeared on one of my first prints over a year ago – gets more and more popular. Who would've thought it?
Cards are available here.