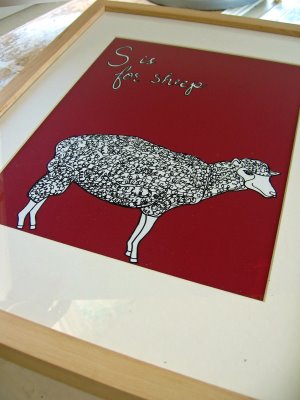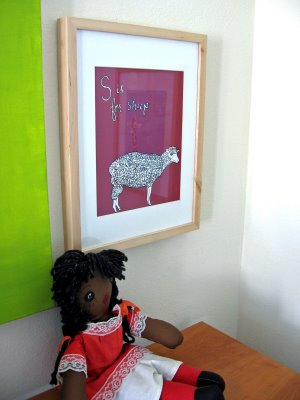 A sheep! When we were kids, my brother and I said that "sheep" is plural and "shoop" is the singular. I mean, it only makes sense, right?
Well, here's a sheep (or shoop) print in a color I haven't used before. Love the brick red. Love the sheep's (shoop's) smirkiness.
Oh, and that Raggedy Ann doll was made by my Granny and my Auntie Net way back in the seventies. I have her polka-dotted twin sister somewhere. They're both so cute, even after all these years.
You can purchase the print here.