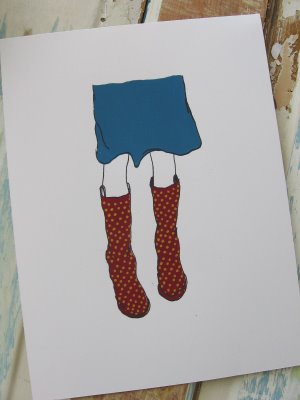 The Museum of Craft and Folk Art asked me to reprint my galoshes print on white, acid-free bristol board. I fit it into my printing schedule and voila – a new print. I like this one so much more than the original, which was on kraft paper. The white really makes the colors pop out.
I'll add it to the etsy store soon.
UPDATE: They're available here.