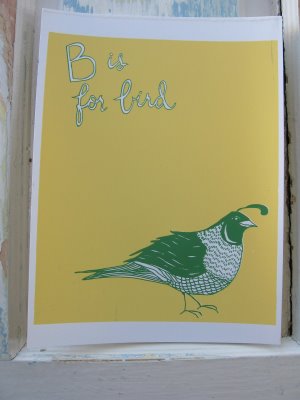 Well, here's my latest print. Isn't this bird just the funniest? He has a slightly mischievous look, as if he were plotting something slightly naughty. But just slightly.
I love this buttery yellow. It makes me think of poached eggs. Which is probably a rather morbid thought when looking at a bird picture.
Anyway, it's available here.