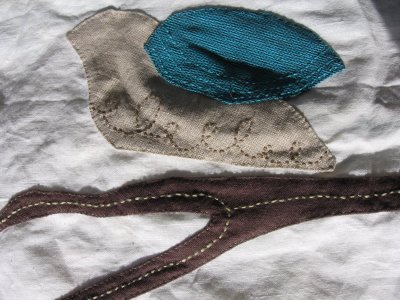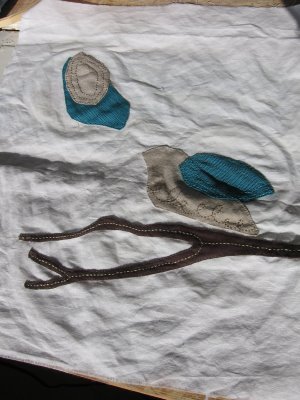 I was really struggling with my last quilt top, so I decided to put it aside. The main themes – even the layout – made their way onto another piece of fabric, and a new quilt was born.
The wonderful thing about having a lot of time for this project is that I just don't rush anything. I've experimented with detailing; if something doesn't work, or if a line is crooked, I just take out the stitches and start over again. No big deal. Quality is important here, and so is the process.
Anyway, I'm loving the textures on this quilt – from the background's white linen and the birds' khaki, to the flannel of the branch. I'll probably use a linen for the border, and possibly some flannel for the binding. If I can finish the detail and border today, I'll put together the quilt sandwich and start topstitching tomorrow.
But now, it's time for a trip to Hollow for some well-earned coffee and a visit with friends.