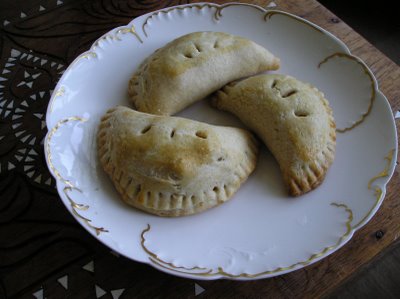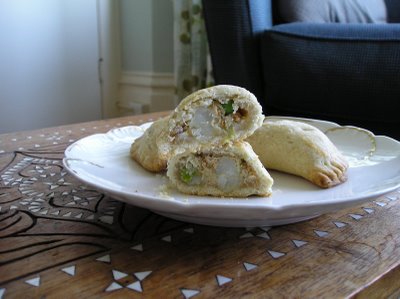 In addition to making coasters and napping yesterday, I made Filipino empanadas. I'd boiled a couple of chickens this past weekend so that I'd have broth for chicken noodle soup (how prescient, as I have a cold now) and had a lot of boiled chicken leftover.
I added potatoes, peas and raisins to the boiled chicken, then used the dough from this recipe for the shells. I could have just called my mom for her dough recipe, but like a true cook, she doesn't use precise measurements.
So now I have 21 empanadas, half of which will be frozen for my next party.