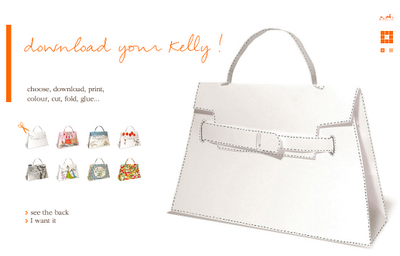 That's right – a free Hermes Kelly bag! You can even customize it with whatever color and print you like.
Of course, this Kelly is made of paper, not ostrich.
But whatever. It's a cute idea. You can download your own template from the Hermes website. Then color, cut and carry it around!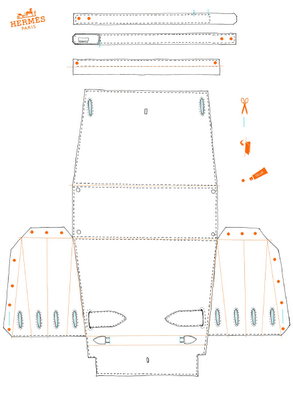 Thanks, design freebies, for the 411!