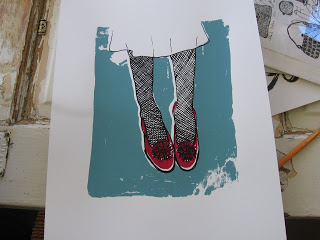 Latest print from my silkscreening class.
The paint I was using was too dry and clogged up portions of the screen, making application of paint uneven. This gave the prints an imperfect, rough look which bothered me at first. But now the imperfection has really grown on me, to the point that I'm thinking up ways to experiment a bit more.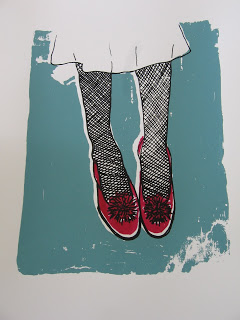 I may sell this print on etsy… we'll see.
UPDATE: I've started an etsy store – you can get this print here.